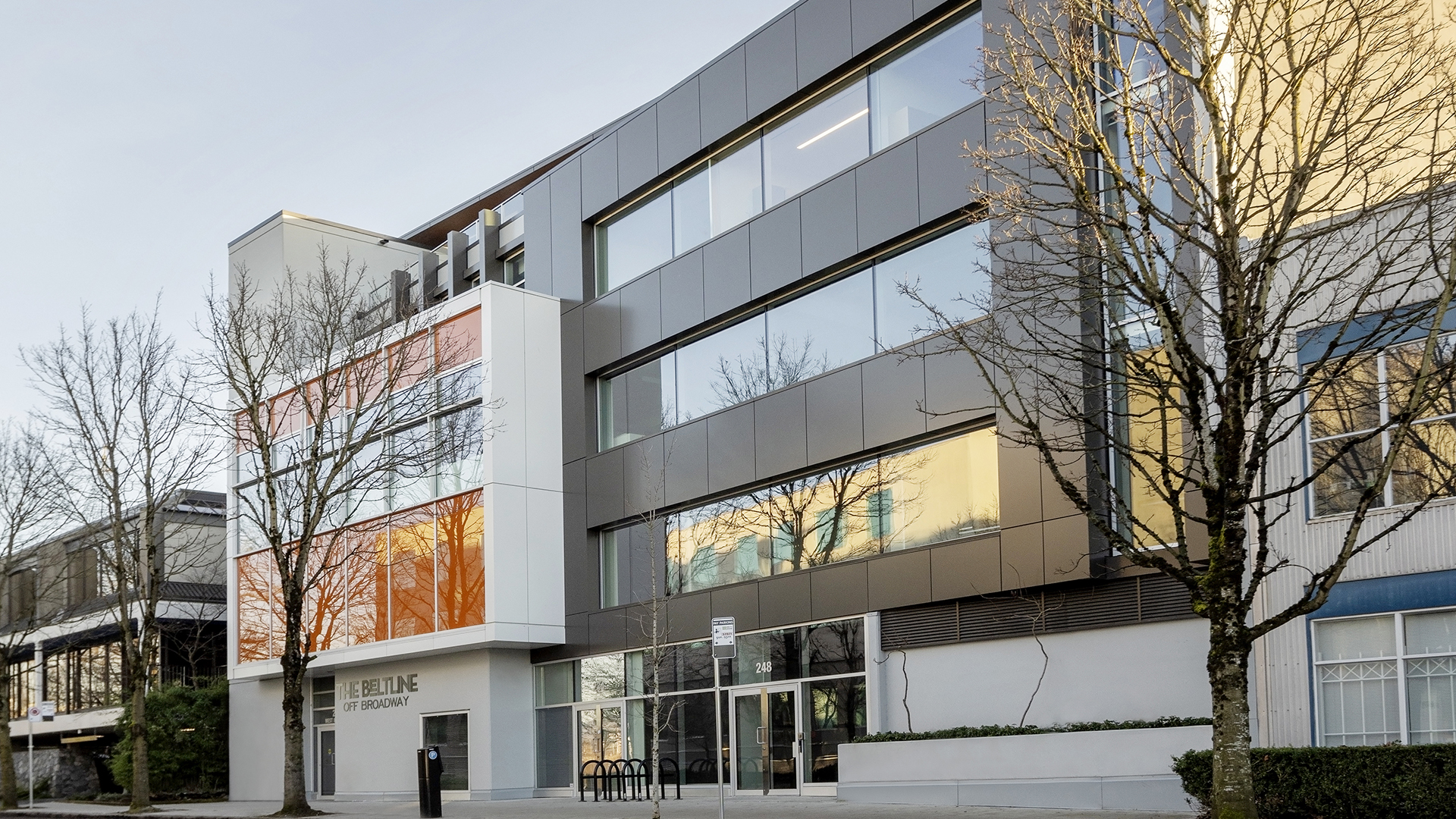 BELTLINE OFF BROADWAY
224 West 8th Ave, Vancouver, BC
Current, Commercial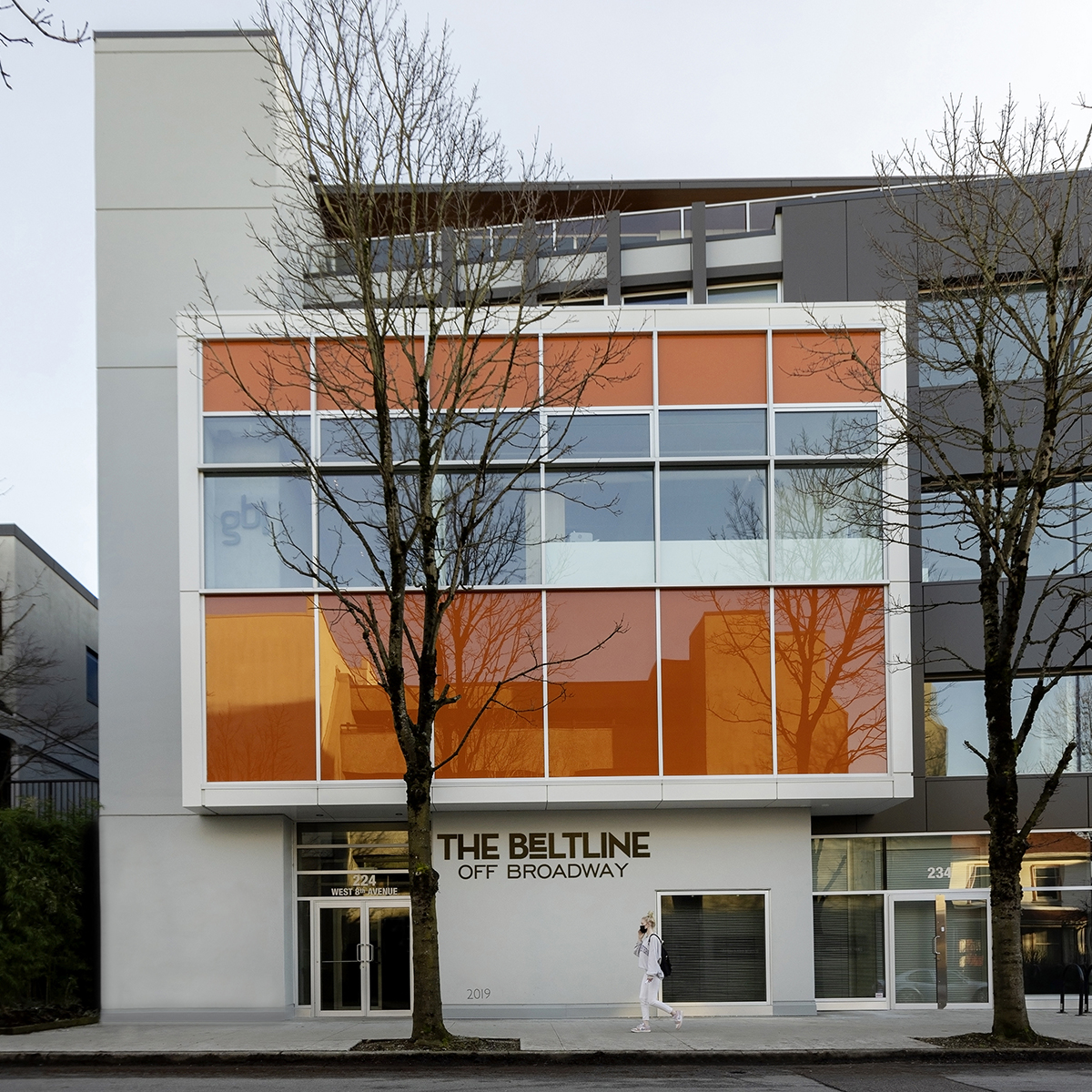 BELTLINE OFF BROADWAY
Beltline is one of the newest, most innovative and unique commercial projects in Mount Pleasant. It is a contemporary 4-level commercial strata office and flex industrial building nestled in the centre of an ever-growing and bustling community, it represents your business perfectly.
Just one block from West Broadway and a 5 minute walk to the Broadway/City Hall Skytrain Station, the Beltline is a unique and sought-after ownership opportunity.
Beltline showcases a strong industrial design with a sleek glass, concrete and steel exterior and expansive glazing reaching 22 ft high on the ground floor. The carefully planned layout maximizes space without compromising design and aesthetics. Decks on each floor and a 4th floor patio with stunning views are just a few of the desirable amenities that make the Beltline an ideal working environment for your team.
Building Type: Strata Office & Flex Industrial
Location: 224 West 8th, Vancouver, BC
Neighbourhood: Mount Pleasant
Size: 4 Stories | 36,000 SF Office & Flex Industrial
Status: Selling
Visit Project Website