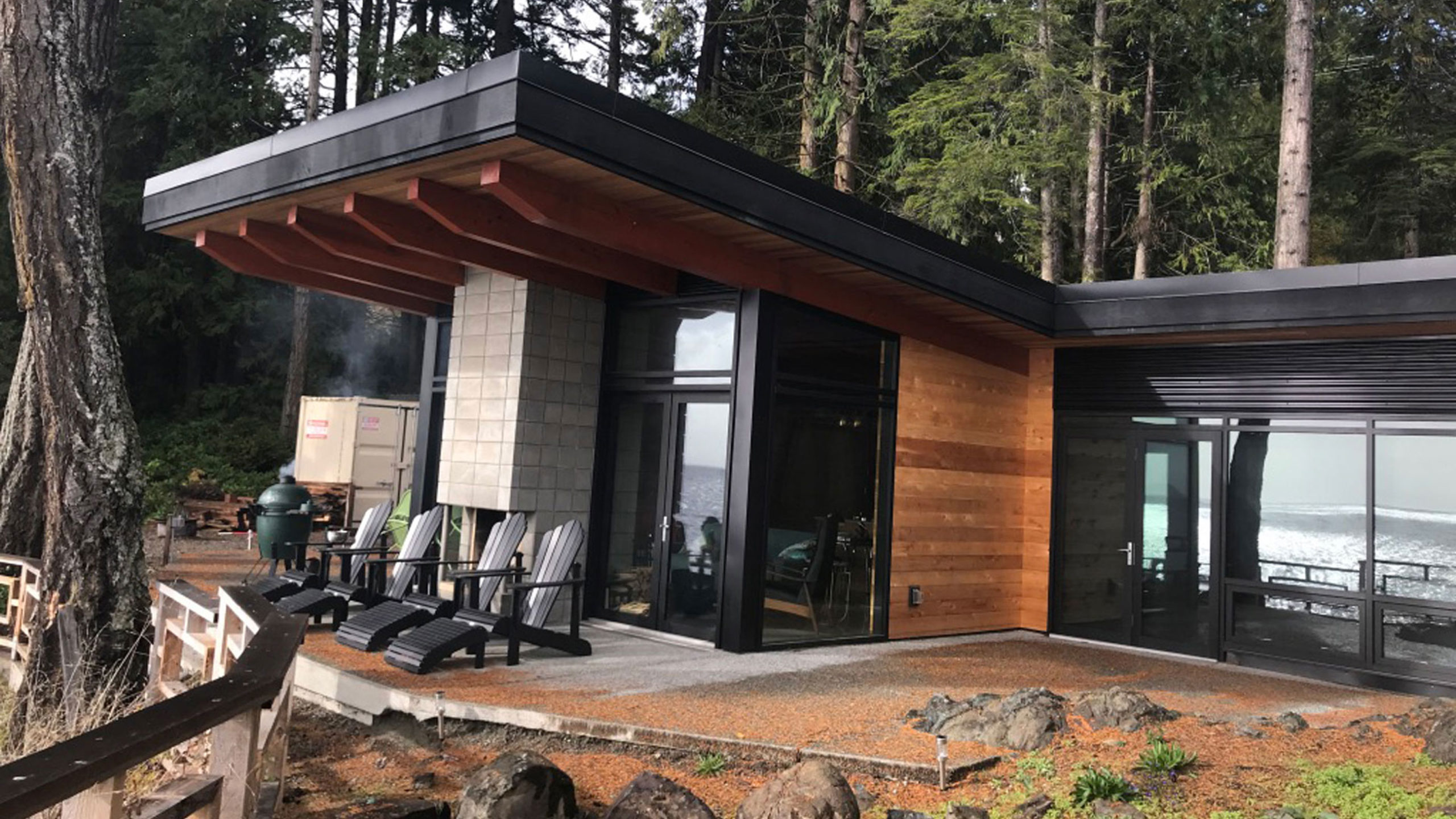 OTTER POINT
Sooke, BC
Completed, Residential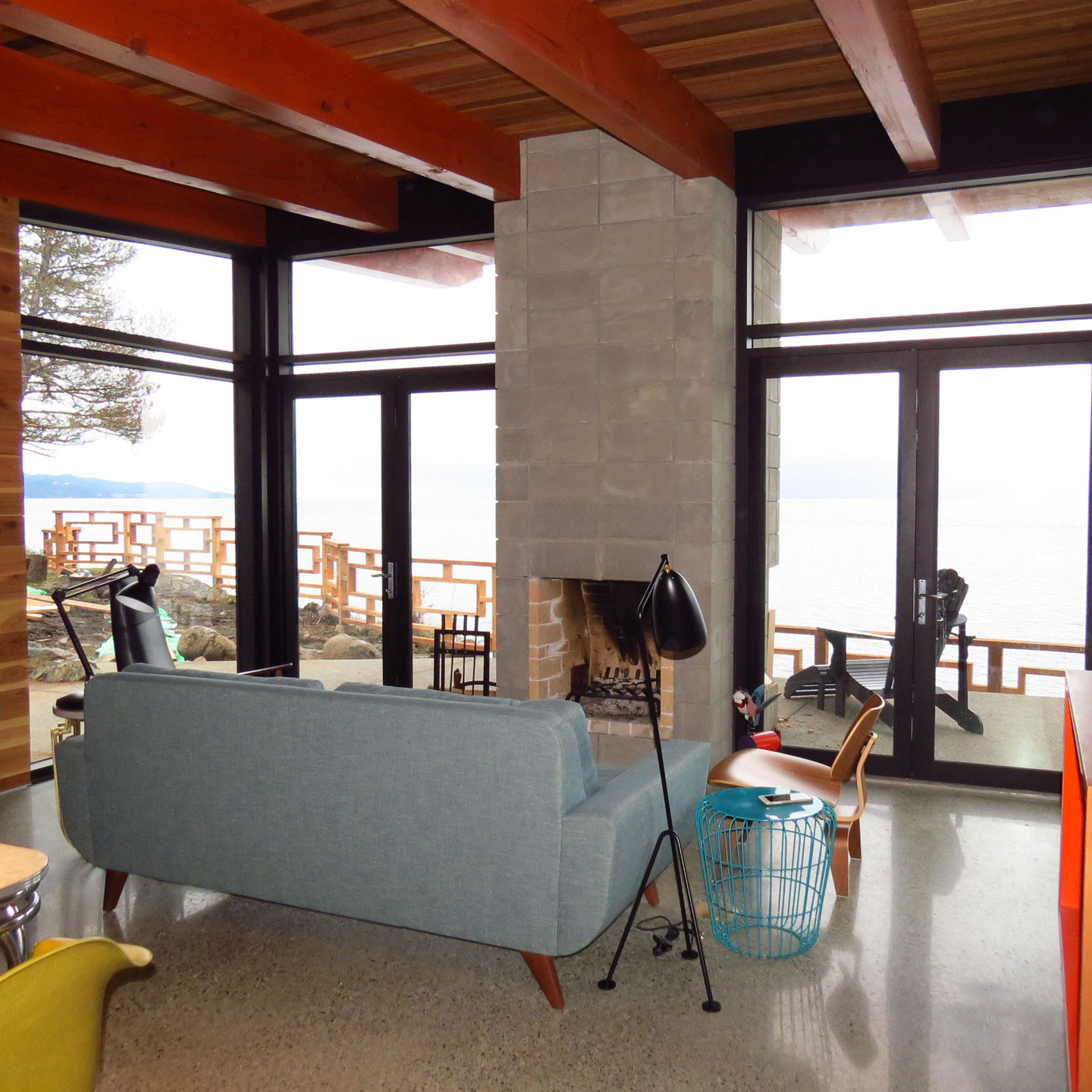 OTTER POINT
Otter Point is a private residence on the South Coast of Vancouver Island, minutes from Sooke.
The Mid-Century Modern inspired 1300 square-foot cabin has three bedrooms and an open plan for the kitchen, dining and living space. The fir and cedar trees cleared from the lot have been milled, locally, to provide some of the beams, siding and trim materials for the cabin.
FEATURES:
Queen-sized bed with built-in storage in private bedroom
Living room accommodating a queen-sized sofa bed, folding table and chairs for four people, a built-in kitchenette.
Full bathroom with shower
Unimpeded views of Strait of Juan de Fuca, otters, whales, sea lions, marine birds and eagles.
Building Type: Residential
Location: Sooke, BC
Neighbourhood: Otter Point
Size: 1300 SF
Website: N/A